Before the Faire opened, I created a range of outfits based around the descriptions provided by the World Builders. Some of these I interpreted ok, but others I got totally wrong! Here at Giggenwhirl I interpreted "With hinged wing they flap and propeller they swirl.." as some kind of robots or something steampunk…nope! Come visit and you'll see what it actually refers to.
Anyway this whimsical little outfit I put together for Woo Hoo Bay seems to fit right in here instead.
The dress HUD allows for a few levels of transparency of the dress and the thong underneath.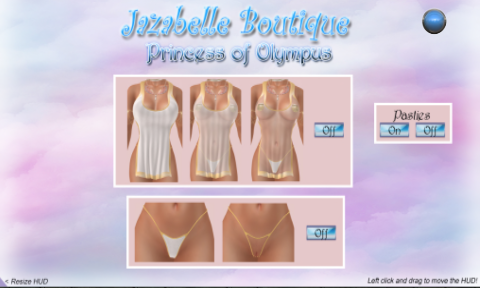 There was a note in the box saying "wear as bare as you dare" but this is Fantasy Faire, so I had to stick to the PG options. All the items featured are in the merchants 100% Donation vendors, meaning that all the money from that transaction goes to the American Cancer Society.
Outfit Credits: